Large or small
we lift it all
Trusted Crane & Hauling Service for Fresno, Visalia, and Surrounding Areas in California.
WHAT WE DO​
Trusted Crane Experts​
Need crane services in the Fresno Central Valley and San Joaquin Valley? Look no further than Midnight Crane Service. Our experienced crane operators, located in Fresno and Visalia, California, are ready to help you with all your lifting and hoisting needs.
Whether it's a light, medium, or heavy job, our team is available seven days a week, including emergencies. Don't waste time searching for unreliable services – call Midnight Crane Service for fast and affordable assistance.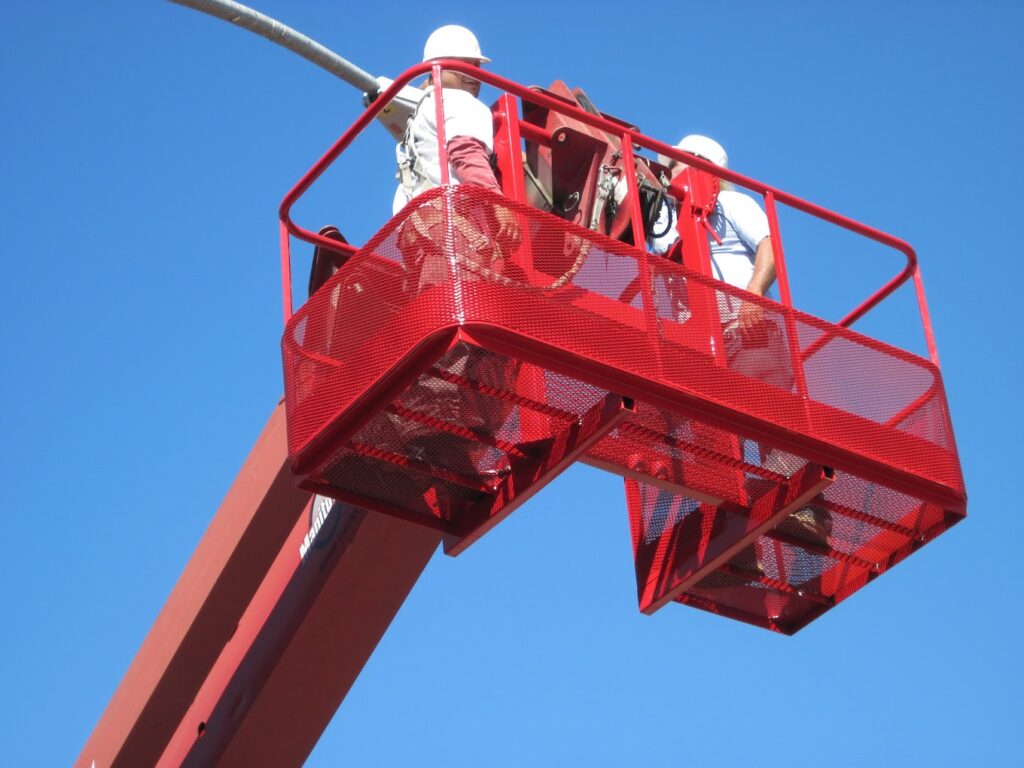 350,000
Completed Projects
ABOUT OUR COMPANY
Consider Midnight Crane Service Inc.
Experience the Best with Midnight Crane Service Inc.
Need crane services in Fresno, Kings, Tulare, and Kern Counties? Look no further! While we may not offer the largest crane units available, our cranes are more than capable of handling your needs in most situations.
Not sure what size crane you need for your project? Call us for a free job site evaluation and we'll help you figure it out. If we can't meet your needs safely, we'll happily refer you to a reliable local crane company that can. Don't settle for less when it comes to your lifting needs – choose us for quality and peace of mind.
why our customers are raving about us!
Why Choose Us?
Looking for an operator and crane rental?
Look no further! Our unbeatable service rates start at just $187 per hour. And here's the best part – we're willing to beat any written bid from a certified operator. We're here to compete and stay busy, so share those lower offers with us. Don't miss out on the opportunity to save and get top-quality service.
Arrange Your Next Crane Lift & Haul Easily
For a quick phone quote or to arrange a job walk, give us a call today at 559-224-2002. We offer free quotes for all of our services and will provide emergency service in Fresno, Madera, Kings, and Tulare counties.
FEATURES
Services We Provide:
Certified Riggers
Certified Signalman
Discounted rates for local a/c lifts and frequent users
Certified crane operators (all of our crane operators have been CCO certified, which requires extensive testing, drug screening, and ongoing education).
Our hourly rates are typically the same or less than you could privately rent a crane for
We provide an operator and liability insurance
Quotes are always free (if we have to drive more than 60 miles to provide an estimate, we do charge a nominal fee; however, it will be reimbursed if we perform the work as quoted).
We specialize in the small- and medium-sized jobs (these are the ones that are needed most frequently, so our equipment is sized accordingly).
Our cranes are constantly maintained, so we always show up on the job site with reliable equipment and will not hold up the completion of your project.
Two-man basket attachment (when you need to get personnel safely lifted high off the ground)
Flatbed/Lowboy hauling and trucking/freight service available.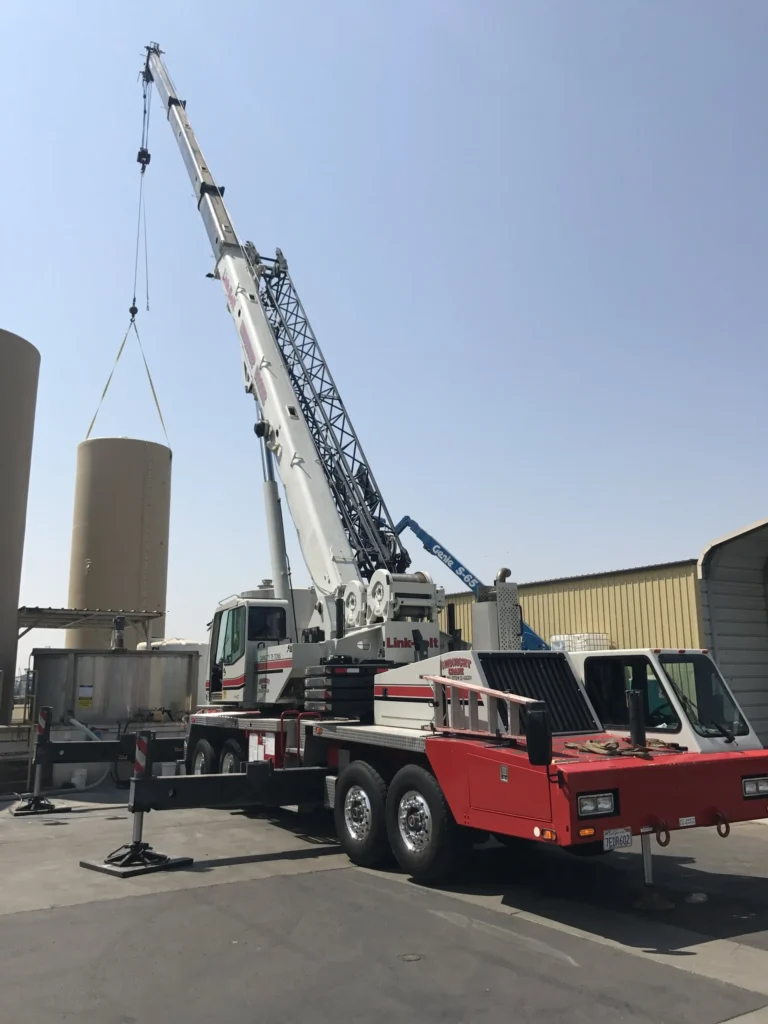 24/7 Affordable Crane Services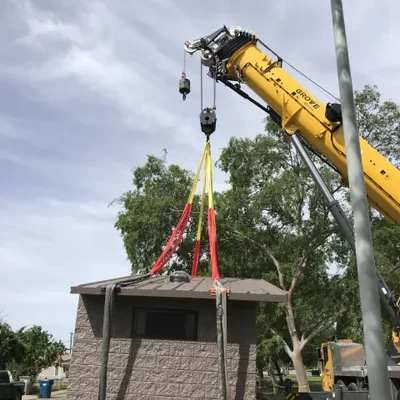 Need heavy lifting done? Look no further than MIDNIGHT CRANE SERVICE. We're here to handle all types of residential, commercial, and industrial projects safely and affordably. Forget renting from local equipment rental companies – our competitive bid will blow you away. Our experienced, certified operators and flexible service hours make us the best choice for the job. Trust us to take on the risk of operating a crane so you don't have to.
Make your life easier with our coordinated Trucking & Hauling Services to minimize downtime.
Whether you need to move heavy objects to tricky locations like backyards, rooftops, or upper floors, or if you simply need assistance with reaching high spaces and replacing light fixtures, we've got you covered. Visit our website to learn more about our reliable crane services or give us a call for a speedy estimate. 559-224-2002
Our Typical Crane Services
From heavy machinery to delicate cargo, we've got you covered. This list is just the tip of the iceberg – imagine what we can do for you.
We Go Above and Beyond!
Get more than just lifting and hauling from Midnight Crane Services Inc. Our two-man bucket/basket can handle tasks like replacing light bulbs, hanging lights, and working on cell phone/radio towers. Need help in high spaces? We've got you covered with our secure platform that goes higher than a typical scissor lift. Trust us for all your elevated needs!
Contact Us Today!
It is our goal to make sure that we take care of your heavy lifting needs. Give us a call today at (559) 224-2002 for a free quote. We also offer emergency crane services!
Trucking & Hauling Services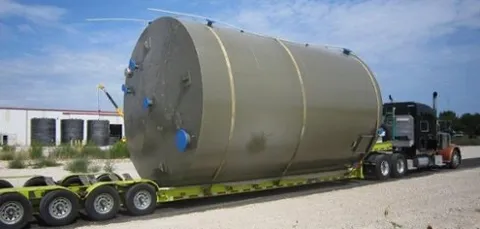 Need to deliver heavy items to your job site? Let Midnight Crane Service Inc. handle it for you! We specialize in coordinating the logistics and transportation of everything from shipping containers to heavy machinery. Don't let unexpected delivery delays hold you back – let us get your items to you efficiently and cost-effectively.
Variety of Hauling Equipment
Save time and money on job site deliveries with our wide selection of trailers. From flatbeds to container haulers, we've got you covered. Need assistance with unloading or using a crane? Give us a call and we'll take care of it. Trust us to make your logistics hassle-free.
Call Us Today!
Experience safe and reliable delivery with Midnight Crane Service Inc. Call us now at (559) 224-2002 to schedule your worry-free delivery. Start by getting a free quote today!
You Have Questions? We Have Answers!
Contact Us
Call Us For Crane Services
Our local crane services are available 24 hours a day, seven days a week, with hourly rates starting as low as $187, so don't hesitate to call any time of day or night. Give Midnight Crane Services Inc. a call today at (559) 224-2002 to get started on your free quote.